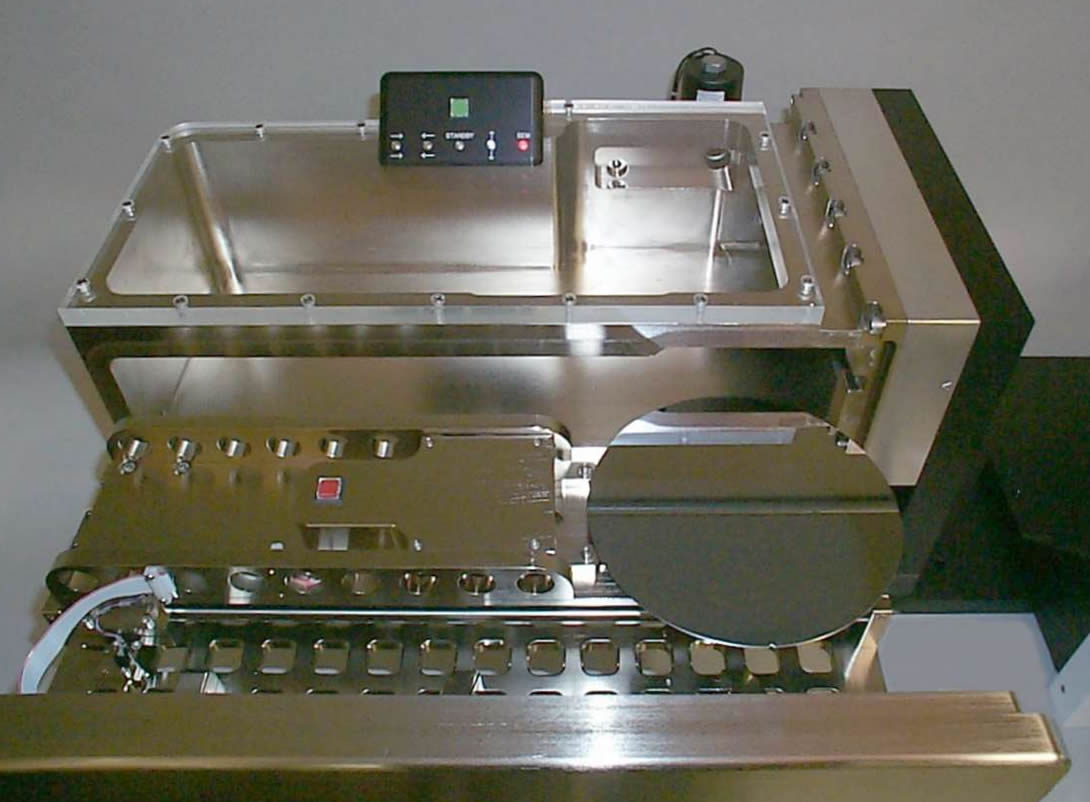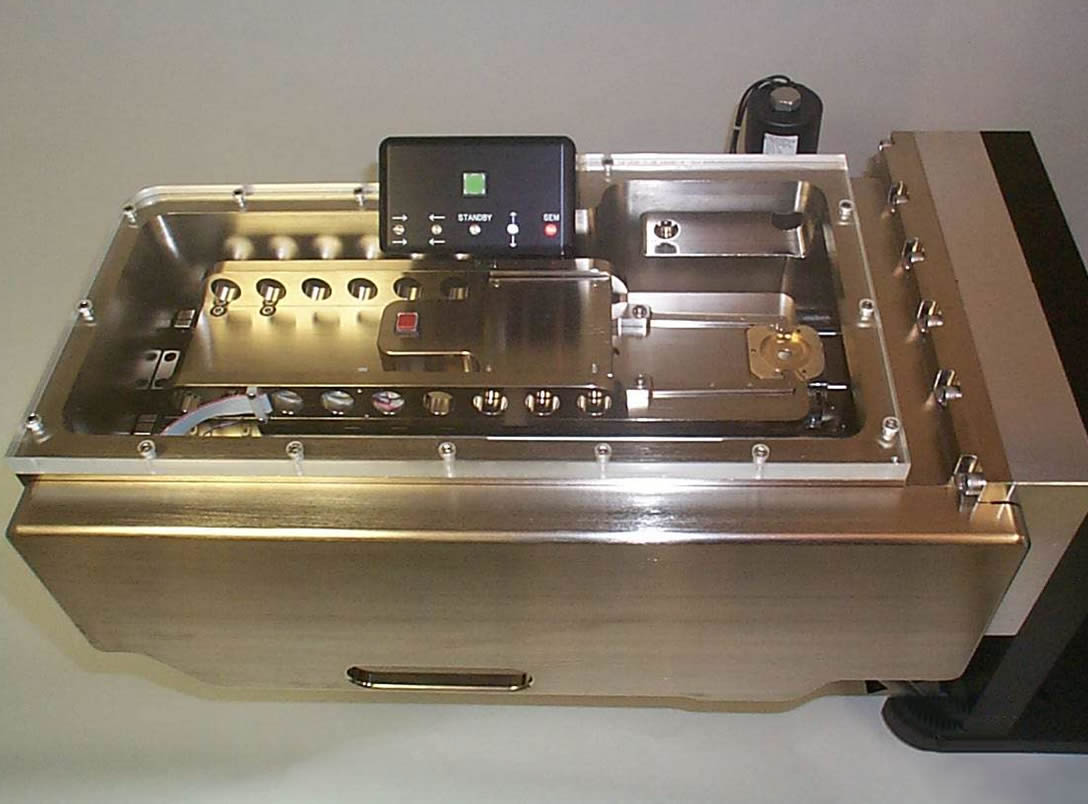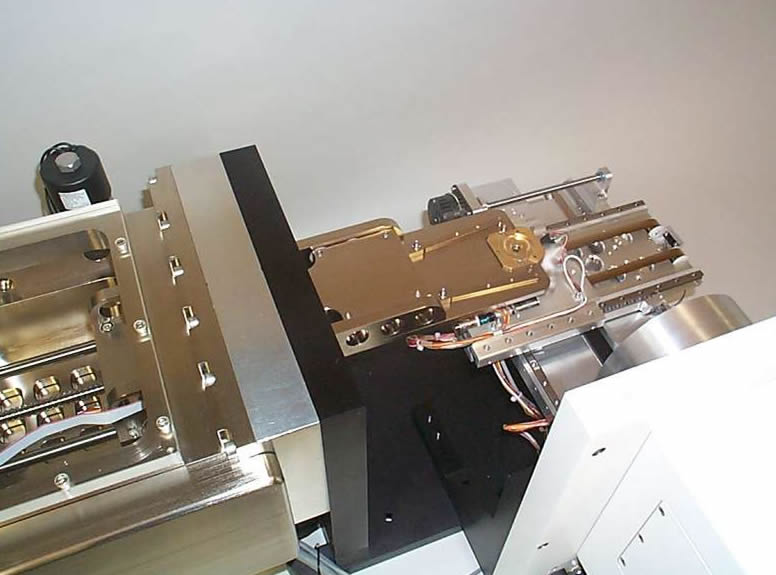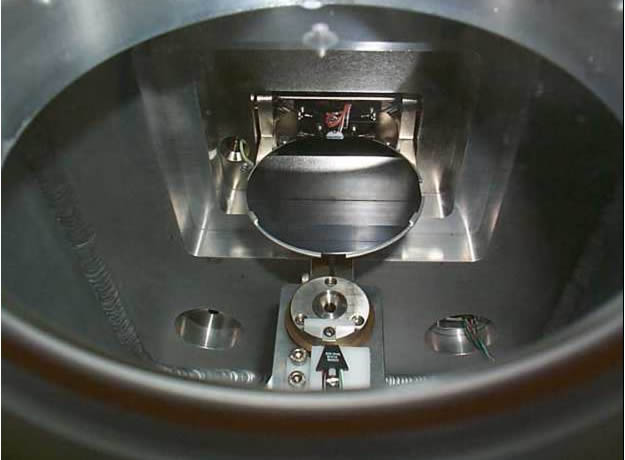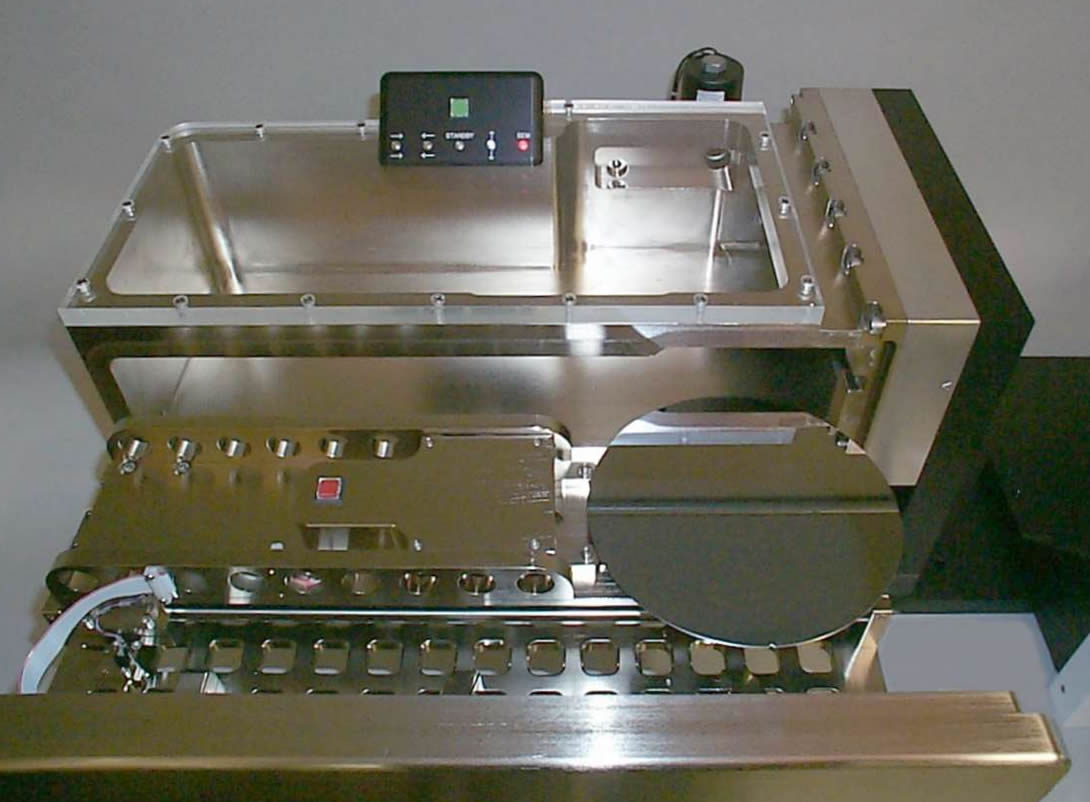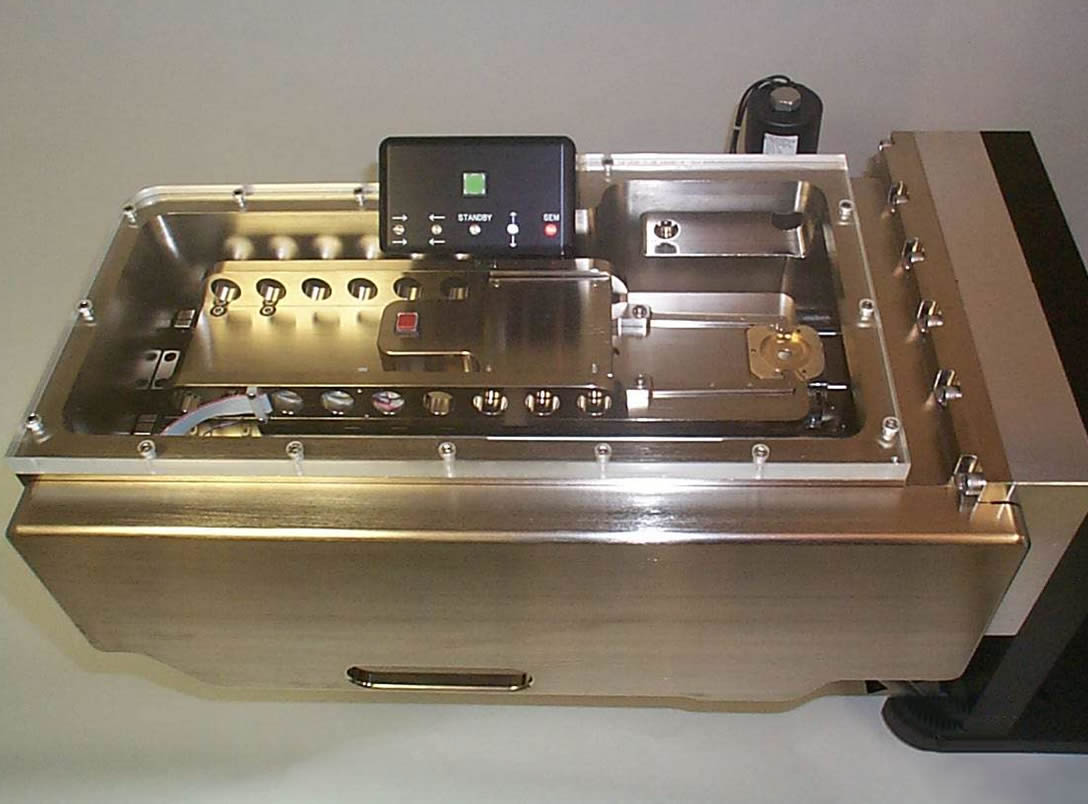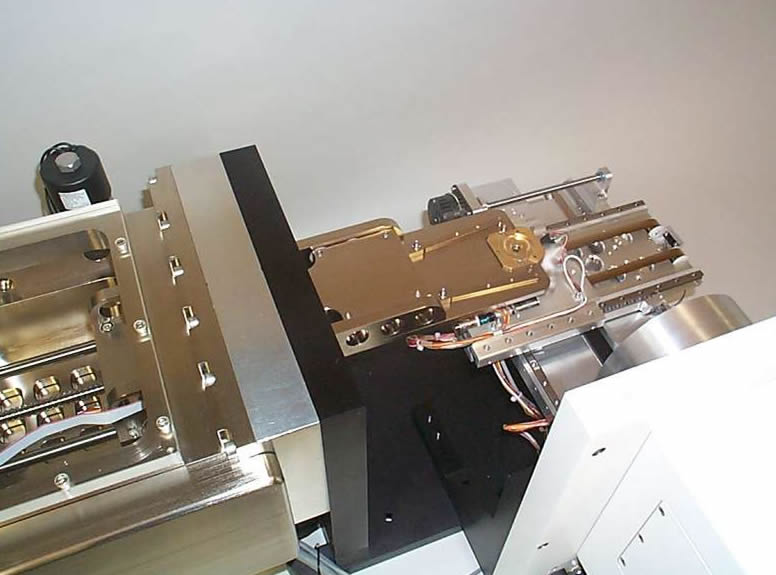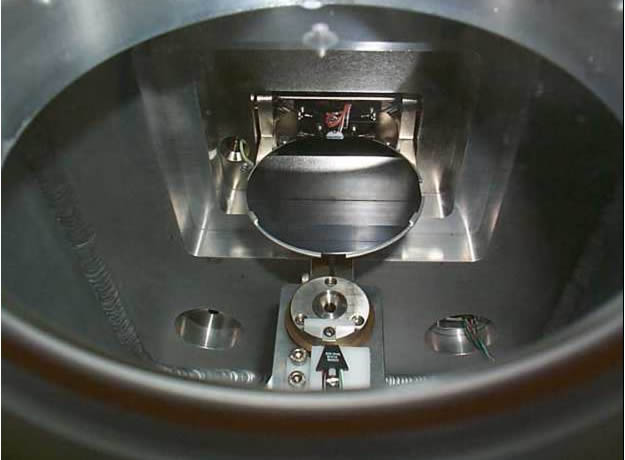 RES-A200
The Rapid Exchange System (RES) A-200 autoloader allow convenient, automatic sample exchanges while keeping the SEM or FIB host tool under vacuum. This greatly reduces pumping time, host tool contamination, and user interfacing. A simple, single-button interface is used to initiate sample exchanges, while five LEDs indicate the current autoloader status. A pincer switch, conveniently located internal to the autoloader, is used to manually actuate the carrier pincers when the user is exchanging samples on the transfer arm.
Key Features:
Accepts sample sizes up to 200 mm in diameter.
Interfaces to host tool via standard VAT® valve.
Large top mounted viewing window and illumination source for excellent sample inspection while in vacuum.
Multiple user interlocks to prevent usage during unsafe conditions.
Vacuum interlocks to prevent operation unless under vacuum.
Compatible with many SEMs.
Highly accurate motorized lead screw inserting arm assures reliable repeatable sample loading.
Windows™ based utilities software provided for system set up/diagnostics.
Quick Fit dovetail design allows for fast sample exchanges.
Reliable and simple design to reduce down time.
Sample carrier sensors on host tool and autoloader transfer arm assures safe recovery in the event of site power failure.