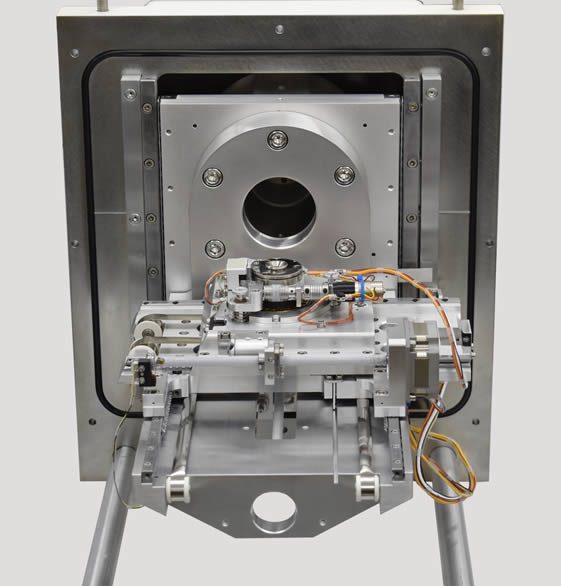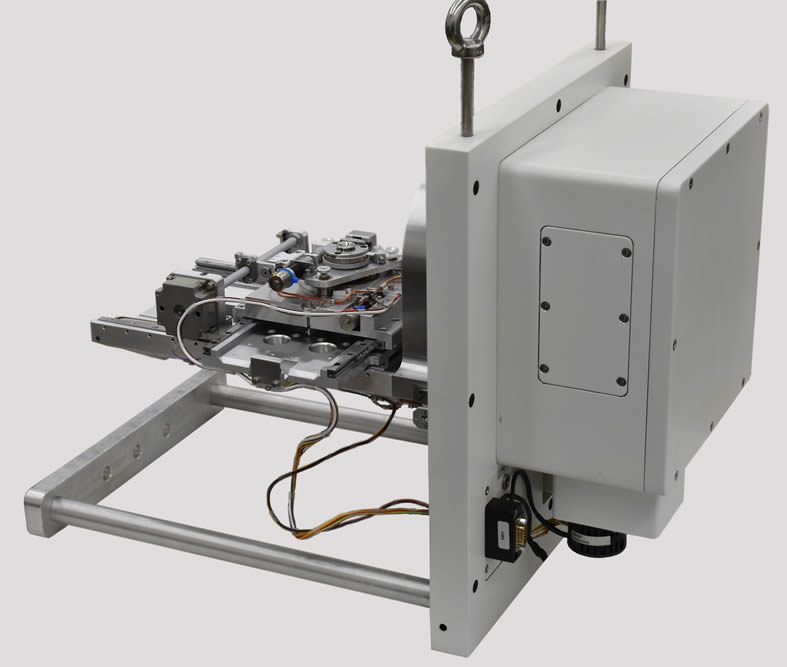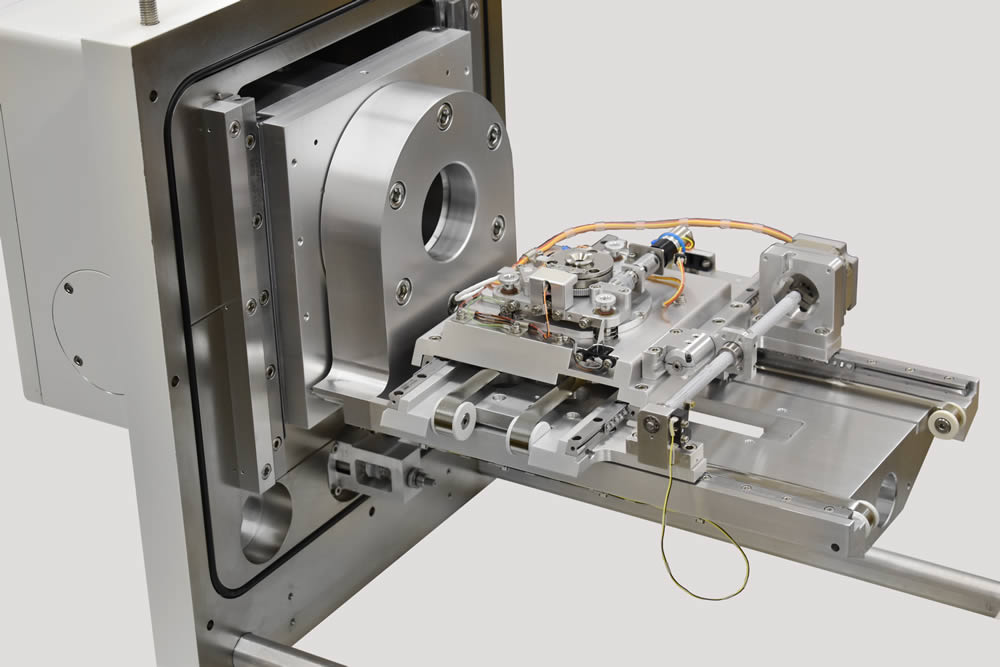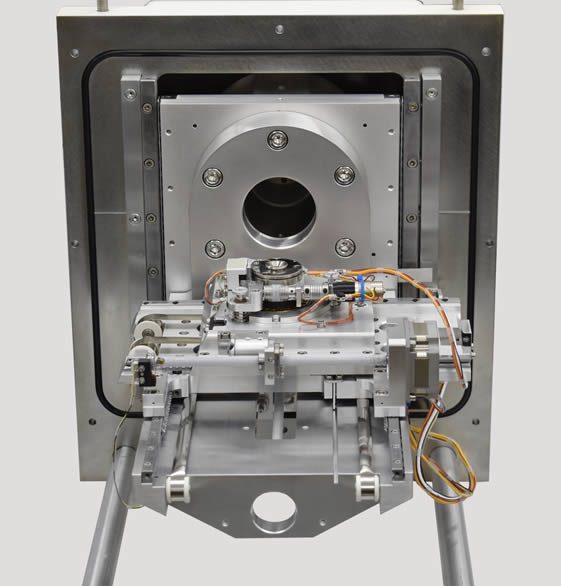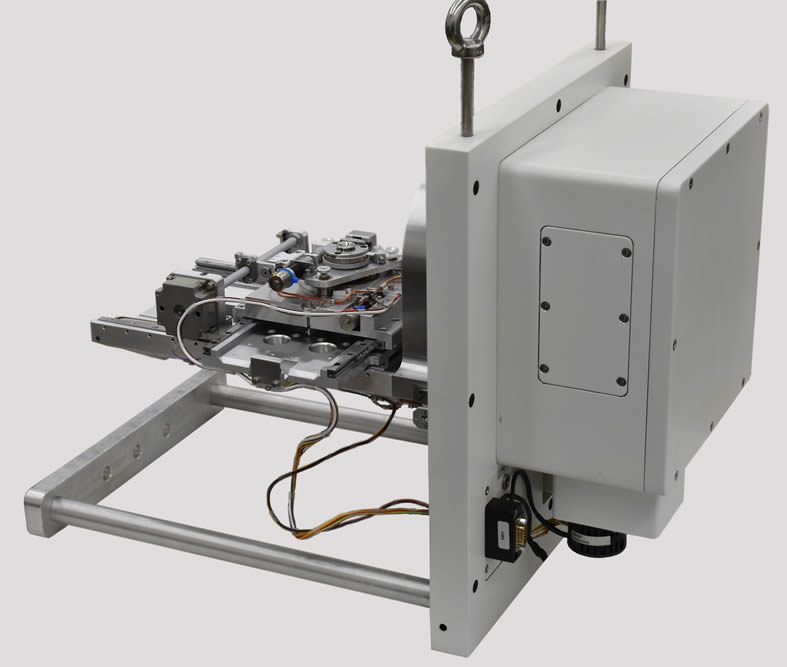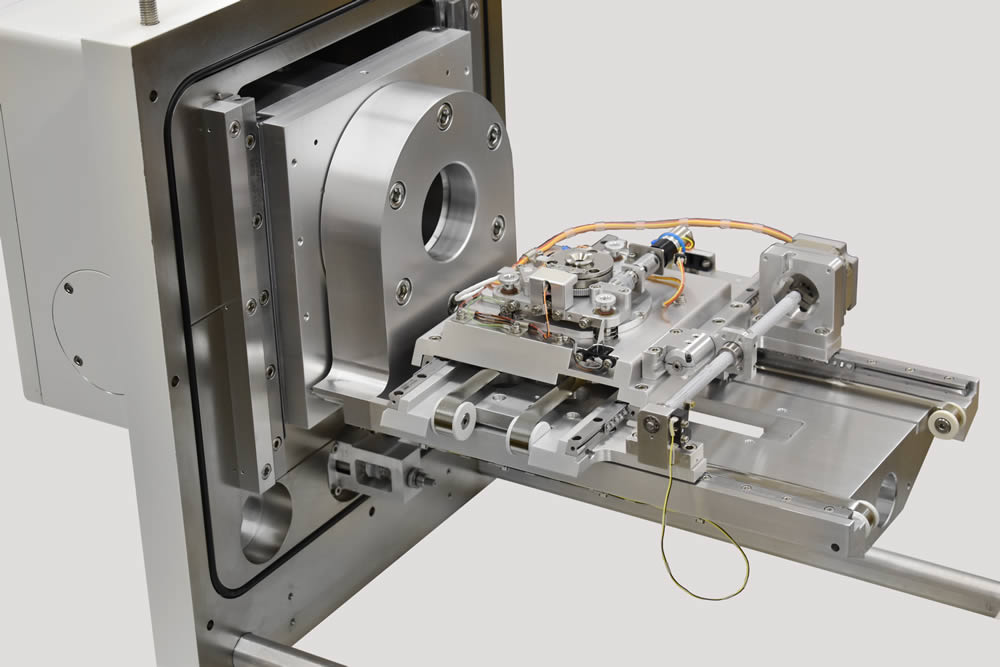 EFJ-150X5CZ
This E.Fjeld Company 250 mm 5 axis motorized stage features a unique, variable eucentric working distance by incorporating a Z prime axis, which allows the sample height to be adjusted perpendicular to the tilt plane while under high vacuum.  This advanced design enables a variety of sample heights to be placed precisely at the center of the tilt axis of the stage, allowing the sample to be tilted with minimal image shift under the electron beam.
High resolution drive electronics on all axes of the stage enable ultra-smooth motion control, with optical sensors for maximum reliability.  Vacuum considerations include Teflon wiring, helium leak checking, and high vacuum compatible materials and lubricants.  This high resolution stage was designed for the inspection of semiconductor samples on Scanning Electron Microscopes (SEMs) and Focused Ion Beam (FIB) tools.
Key Features
Optical sensors for stage referencing
High precision linear bearings and ball screw assemblies
High vacuum compatible step motors
Teflon wiring for durability and high vacuum compatibility
All vacuum components and seals are helium leak checked to current industry standards
Software package for storage and recall of axis coordinates allows several different modes of addressing; including absolute, offset absolute, relative, and 3-point alignment.
Native interfacing with Zeiss Smart SEM interface.